Programme & Project Management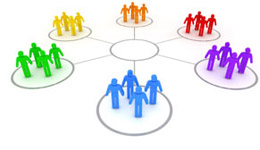 Are you searching for a partner that has the skill, focus and discipline to ensure your projects are not only completed on time and within budget but fully achieve their intended purpose?
Most companies today are under pressure. Budgets are cut, resources reduced, timescales ever more challenging, yet still productivity increases are demanded. Today businesses cannot always provide the focus and time to deliver projects effectively, to find the right expertise at the right stage of a project, and as a result, suffer additional costs on projects through poor planning and control. Working with Chrysalis Performance, our clients do not face these difficulties and are assured that their objectives are met in full.
Chrysalis Performance is a progressive, multi-disciplined project management company that specialises in delivering effective business performance improvement programmes. Our benefits-led approach guarantees that transformation initiatives deliver results, measurable financially and through improved ways of working.
The successful programme and project management service offered by Chrysalis Performance concentrates on the three prime issues of time, cost and quality, ensuring a coherent approach to managing all three. We are pleased to be judged on:
Providing expert advice from day one
Setting clear objectives and a defined scope
Supplying crucial resources where and when required
Using a structured process for managing risk
Tightly controlling budgets
Managing communications and supply chain relationships
Delivering the project completed, on time, on budget as originally intended
Measuring performance through key performance indicators
Working in collaboration with our clients at an early stage, Chrysalis Performance have helped reduce costs, provided a flexible and responsive resource and given access to new technologies, skills and the necessary expertise from simple to highly complex projects.